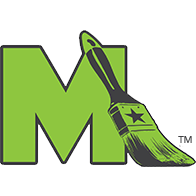 Hiring a Paint Contractor.
Your home is the most expensive investment you will most likely purchase. It makes sense you want to protect your exterior with new caulking and paint, and add equity with fresh paint on your old trim or cabinets. Or maybe it's just time to paint over that bad choice of colors from the 90's. Whatever the case may be it's time to hire a paint contractor! Chances are you're probably either going to google "painters in my area" or go off of a reference from your neighbor or coworker.
Some pre investigative work should probably be done prior to making your first phone call. First thing that's easy to do is check all platforms like Google, Yelp, Facebook, Top Rated Local…..ect….. for reviews. If they check out with a 4.5 – 5 star review they're probably worth a phone call. Another pre-phone call item would be to check on the company CCB #. This is a contractors license number and is required in the state of Oregon to contract work. You can check by Visiting https://www.ccb.state.or.us/search/ this will tell you if the contractor is "Active" and will tell you if they have ever had a claim filed against them. Once you have done these two items you're ready to call.
"How many contractors should I call for estimates?" I recommend getting two quotes, unless its a strong referral from a trusted friend and you've seen their work (Then you might only need one). If you get two quotes, and one is $5,000 and the other is $10,000, you probably should get a third. This usually means the lower bid company missed something, or is not including items or prep in the quote (Just remember you get what you pay for). You might think you're getting a really good deal, but ask yourself what you consider good value. A cheap paint job that lasts a year, or a properly priced paint job that lasts a decade. Also, keep in mind when hiring the low bidder, he might not be in business the next time you call!!! He will most likely figure out he underbid the job halfway through and try to shortcut the end result by cutting corners.
Lastly a checklist to ask your contractor when they are onsite!
License (CCB #) , Bonded and Insured (Required in Oregon)
Does your contracting firm carry Workers Comp? (Required in Oregon)
If your contractor does not have workers comp and has employees at your home he is putting you at risk for a lawsuit. If one of his employees gets injured on your property your homeowners insurance will be covering his medical bills and wages. (NOT COOL)
Are you using subcontractors to paint my home? Some companies do not employ any painters. They contract the job from you, then subcontract it to another smaller company. Essentially, acting like a middle man. Although this practice can yield great results your not really hiring X company. Your at the mercy of one of the eight companies the X firm uses.
Do you pay your guys by the hour or by the job? This is an important question!!! Guys getting paid by the hour take their time to do a quality job. They can spend the proper amount of time to take pride in there work. They get paid for every hour they work! Now for "by the job" payment or (piece-work) you can be sure your job will be done fast because the guys make more when they get done fast. Most of the time it's incentive for the guys to cut corners and skimp on additional coats of paint. The faster the job is done the more they make. The owner of the company will always make the same percentage of the job.
Maller Painting Company is licensed CCB 196055, Bonded and insured properly through Farmers Insurance. We also Carry a Workers Comp Policy. So you are protected when Maller Paintings employees are on your job. We will never use subcontractors on your home unless agreed upon with homeowner before hand. And we believe in paying our guys an above average hourly rate so they're happy to be in your home providing quality work. If your looking to get any paint work done in Beaverton, OR. Or the surrounding areas we would love to provide you with an estimate!
Kevin Maller/ Owner
Maller Painting Company