What are VOC's
March 5, 2019
5 Signs I Need To Refinish My Kitchen Cabinets
August 6, 2019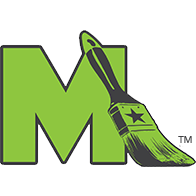 Best caulking for my exterior in Beaverton, OR.
Here in Beaverton Oregon we get buckets of rain! On some days we can see the temperature swings 40 degrees in the morning and 85 degrees by 3 or 4pm. This is causing your exterior siding to expand and contract with the hot and cold. As your home expands it puts strain on your caulking around your windows, door jambs, corner boards and especially your siding butts. After several years you will most likely notice your caulking crack or even worse seperate completely. This is an area where water can get behind your siding and in your walls creating a bigger problem….mold or even dry rot! So needless to say the caulking on your home is very important! Boldly I would say more important than the paint!

Lets go over a few different types of caulking that should or should not be used on your exterior.
Silicone- is a 100% waterproof caulking but is not recommended on anything that needs to be painted (Because paint won't stick to it!) Keep this caulking to go around the bathtub and toilet and keep it off your exterior or your painter will be angry with you!
Acrylic Latex caulking- This is mainly used as an interior caulking it claims to be ok on an exterior but will not last. Sherwin Williams caries the 850A, 950A 1050QD (Quick Dry) Powerhouse. I would recommend using these products on interior work or for caulking small imperfections on an exterior like knot holes, nail holes or small cracks as these products sculpt well and clean up with warm water.


Acrylic Urethanized Elastomeric Caulking- This is going to be a great caulking for all of your smaller gaps and cracks on your exterior. This caulking will stretch with the expansion and contraction of your home like a rubber band and is very user friendly as it sculpts nice and cleans with warm water. This would be my recommendation for any DIYers looking to find the perfect caulking to prep their exterior with. Try Sherwin Williams Sher Max, Tower Tech 2 or Sashco Big Stretch.
Polyurethane Sealant- Poly caulikings are in my opinion the best, longest lasting caulking on the market. They however are the most difficult to work with. They are solvent based and clean up is done with paint thinner. The applicator can make a mess if not careful as it has the consistency of melted marsh mellows. These caulkings are great for larger gaps and stand up to expansion better than any other caulking if applied properly. These caulkings can take 1- 14 days to dry completely and should not be painted over before this drying period. This is why many painters use water based caulking as they dry quick and can be painted quick. But at the end of the day a Poly caulking will last 2 to 3 times longer than any water based caulking. Some great Polyurethane caulking's include Sherwin Williams Loxon H1, Vulcom 116 or Sonolastic TX1.


Hopefully this was helpful! If you or anyone has any questions about what caulking to use on your home or are interested in getting a quote on your exterior paint job please give the Pros at Maller Painting Company a call or book an appointment on our website.
Thanks,
Kevin Maller
Owner/ Maller Painting Company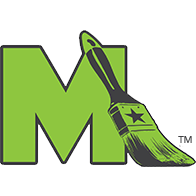 Kevin began painting houses with his father's company, C&K Painting, in 1996. His father taught him how to use a brush, roller, and caulk and clean a brush properly. He then worked for several other paint companies, where he learned how to spray oils, lacquers, and all water-based finishes. In 2012, after 15 years of experience, he decided to get licensed and start the Maller Painting Company. His team has focused on providing the best re-painting services to our residential clients in the Beaverton area.