How much does it cost to paint my interior
January 18, 2019
What are VOC's
March 5, 2019
Breaking Down Sherwin Williams Exterior Paint in Beaverton, OR.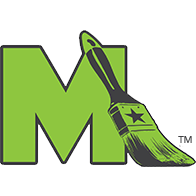 Hello everyone this is Kevin Maller with Maller Painting Company and today I'm going to break down the different exterior paints from Sherwin Williams. To qualify myself let me just just say i've been using SW since 1996 with my father and purchase 75-100K worth of SW per year and consider myself an expert on paint application/ product knowledge. I'm going to give you my honest opinion on every level of SW exterior paints starting with the cheapest.
Duracraft- Comes in Flat and Satin finish. Duracraft formerly known as Weather Clad has been recently re-formulated, renamed and re-labeled along with adding a Satin Sheen.( Weather Clad only came in Flat).This is a contractor grade paint with no warranties. I don't recommend using the flat paint as it will fade very quickly and I don't recommend using it on your "Forever Home" as it is poor quality paint. But if your on a budget the price is right! Just remember you get what you pay for.
A100- (15 year warranty paint) Comes in Flat and Satin finish. This is our companies bare minimum paint. We will only use this if your going with a light color or your selling your home and do not want to pay a lot. Sprays good, brushes good but will fade fairly quickly if going with darker colors.
Superpaint (Lifetime warranty paint) Comes in Flat, Low Sheen and Satin. Recently Sherwin made this a lifetime warranty paint and added a Low Sheen to the line up. Superpaint has been a 25 year warranty paint for decades. This is the best value paint in the line up Superpaint sticks to almost everything and is a vinyl safe paint. (Hence the name "Superpaint"). Again great paint for the money for light colored paints. If you are choosing dark colors I would bump up one more level for maximum color retention.
Resilience- (Lifetime Warranty Paint) Comes in Flat and Satin. Has Moisture Control Technoligy meaning Resilience is ready for rain as soon as it is dry and Resilience drys a little faster than the other paints making a little harder to work with on really hot days. But is the perfect paint for those Spring or Fall 30 percent chance of rain days (6 months of the year lol) also Resilience has a ton of Titanium dioxide packed in it giving it excellent color retention for darker colors. Titanium dioxide is the same thing in your sun screen! It is expensive and the more of this the better color retention.This also adds to the cost of the paint. This is my favorite exterior paint from Sherwin and what I painted my home with.
Duration- (Lifetime Warranty Paint) Comes in Flat and Satin. Paint and Primer in one (I think trying to compete with Behr?) either way i'm a huge fan of using a true primer. Duration also comes out of the bucket extra thick and can be sprayed on extra heavy in case your trying to get it done in 1 coat. Duration has excellent hyde and color retention.
Emerald- (Lifetime Warranty paint) Comes in Flat and Satin. Emerald is the Cadillac of Sherwin Williams paints with the price tag to match. If your the Lexus kind of guy this is the paint for you. If your the Subaru guy probably wait till they have there once a year 40% off sale lol. All joking aside this is a wonderful paint with excelent adhesion to almost all surfaces and excellent color retention in all colors, mildew resistent coating, self priming and meets the most stringent VOC regulations. Making the Emerald Best in Class of all the Sherwin Exterior Paints!
Thanks for taking the time to read if you have any questions about the right exterior paint for your home or are looking for a great paint company make sure you reach out to Maller Painting Company!
Kevin Maller
Maller Painting Company
Kevin began painting houses with his father's company, C&K Painting, in 1996. His father taught him how to use a brush, roller, and caulk and clean a brush properly. He then worked for several other paint companies, where he learned how to spray oils, lacquers, and all water-based finishes. In 2012, after 15 years of experience, he decided to get licensed and start the Maller Painting Company. His team has focused on providing the best re-painting services to our residential clients in the Beaverton area.