When is the best time to hire a paint contractor?
January 2, 2019
How much does it cost to paint cabinets?
January 11, 2019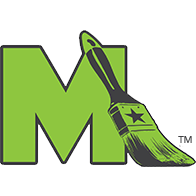 WHAT ARE THE PROPER STEPS TO PAINT AN EXTERIOR
Ever wonder if you can paint your exterior yourself? Or Maybe you've had your home repainted and aren't sure they did the job correctly. With my two decades of painting knowledge im going to walk you through the proper steps to paint your exterior so it lasts!
PRESSURE WASH – First thing your going to need to do is clean your home. The pros will apply a cleaning solution to your home like Simple Green, Krud Kutter, Bleach/ Water solution with a weed sprayer (Make sure to wet any plant life with water before applying any cleaners and follow instructions on back of preferred cleaner) . If your pressure washer has a siphon hose you can use your washer to apply the solution. once solution has been applied you can wash off your siding. (Carefull not to damage anything most good pressure washers are around 3000-4000 psi and can shred up wood siding if your not careful). If you dont have a pressure washer and your house is small you can scrub your home with bucket and brush. (Kind of like washing a car). Make sure to rinse of your house really well with your garden hose once scrubbed.
SCRAPE AND PRIME – One of the most important parts of the whole process. You will want to scrape any loose paint back to a sound surface. You can use a 5 way tool or if you have a lot of scraping to do i recommend a carbide blade scraper. (they are sharp and get the job done fast). Once scraped you will need to lightly sand then spot prime only the raw wood spots with an oil based primer.
CAULKING – Caulking is another important part of the prep process. Without caulking the water will invade through the cracks and get behind your paint or even worse through your windows, doors and into your home( which can lead to dry rot and mold $$$). The next time it gets hot that water trapped behind your fresh paint will try to evaporate and sealed in by fresh paint will cause hairline cracks or bubbles in your fresh paint. This can also cause premature deterioration of your wood siding. Things that should get caulked are doors, windows, corner boards, door jambs, siding butts, knot holes, cracks in siding, over shot nails in siding, any beams or wood columns and any painted railings. We recommend a good solvent based caulking like LOXON H1 from Sherwin Williams or Vulkem which you can buy at Home Depot. Or a elastomeric water based caulking like Tower Tech or Big Stretch which you can buy at Ben Moore or Miller. Last you want to make sure the caulking is completely dry before you apply any paint. Oil caulking can take up to 7 days to off gas and be ready to paint. Water based caulking is usually a couple of hours to overnight.
MASKING – If you plan to spray you will need to mask off everything you don't plan to get paint on and then mask a little further ( especially if it's windy) i've seen over sprayed cars, roofs, black railings you name it… If it's close to the spray area ,cover it or remove it! We like to Use a hand Masker made by 3M. You can load your hand masker with 12'' paper or up to 99'' plastic film to cover windows, foundations and anything else on your project not getting a fresh coat. Also we use canvas drop cloths to cover any pavement, roofs, decks and plantlife. TIP! For your dainty plants and bushes we use bed sheets. These work great and you can usually find them cheap at garage sales.
Pick your colors!!!! We Use Sherwin Williams, Ben Moore, Miller and Rodda Paints all companies have great paint and great service. Pick a Store and make sure you pay for the highest level exterior paint that you can afford. If you pick a dark color for your home and buy cheap paint it will fade fast. Remember you get what you pay for! And steer clear of any paint claiming to be a paint and a primer in one. You need to prime with a true primer then apply your paint it's a confusing gimmick.
PAINTING SIDING / SOFFITS/ TRIM – Once you've got your paint, everything washed, prepped and masked your ready to paint! Generally on brick or wood siding we like to spray and back brush or roll two coats. The back brushing or rolling is important. This technique is done on the first coat only and works the paint into the pores of the siding and offers maximum adhesion. The second coat we normally just spray but if the siding is extra ruff it might call for both coats being worked in. For Hardie Plank (Fiber Cement Siding), Metal or vinyl siding back brushing is not necessary for proper adhesion because the siding is not porous but might need some extra cleaning steps to insure proper adhesion. If your painting your vinyl siding make sure you use a vinyl safe paint or your vinyl will cup and curl and you will cry!!! Our Prefered Sprayer is a Graco 695 MX2 (Retails at around $2,400.00) but any sprayer will work as long as its back brushed and layed off well. You can also rent a paint sprayer from Sherwin Williams or Home Depot for around $70 for the day. If you plan to brush and roll your exterior i recommend a clean 5 gallon bucket, a Firm bristle 3 or 4'' Purdy and a mini roller set up. Start at the top and work your way to the bottom. Plan on applying two to three coats and plan on an awesome forearm workout! The trim on your gutters, windows and doors jambs is also applied with a 3 '' brush and mini roller. If you feel clumsy with the three inch brush try using a 2.5'' sash Purdy.
CONTACT US – Good luck on your exterior painting project. If you have any questions about your project, products to use or just want to hire a professional to do the job for you please don't hesitate to email us at mallerpaintco@gmail.com or just hit the FREE Estimate button and pick a time for a FREE consultation.
Kevin Maller
Owner of Maller Painting Co.
Kevin began painting houses with his father's company, C&K Painting, in 1996. His father taught him how to use a brush, roller, and caulk and clean a brush properly. He then worked for several other paint companies, where he learned how to spray oils, lacquers, and all water-based finishes. In 2012, after 15 years of experience, he decided to get licensed and start the Maller Painting Company. His team has focused on providing the best re-painting services to our residential clients in the Beaverton area.