Hiring a Paint Contractor
December 9, 2018
What are the proper steps to paint an exterior?
January 5, 2019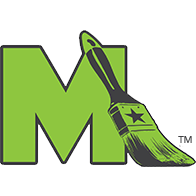 When is the Best time to hire a paint contractor?
It's the middle of July and your neighbor is currently getting there exterior painted. You admire how nice it looks with fresh paint. While
pulling weeds in the yard you notice your siding is looking faded and all the paint on your barge boards are cracking and peeling. You've
decided i've better get my house painted this year or my house is going to rot and mold like everything in Oregon left out in the rain lol… So you
have decided it's time to hire a paint contractor!
You walk next door and ask the painters for a card but the foreman says "Sorry were booked for the summer" you think no problem and break
out your smartphone and google "painters near me" ABC Painting pops up and you make your first call… The answering machine goes off and
you leave a message. You decide to call DEF painting and no one answers so you leave another message. GHI Painting doesn't answer the
phone …JKL Painting answers but the guy acts like your inconveniencing him by calling so you decide to pass and call MNO Painting….says
he's too busy but refers you to his buddy PQR Painting. PQR Painting says he has one appointment in 4 weeks but can't promise he can get
your house painted this year….What the Heck!!! why is this so hard???
What your experiencing happens every year mid to late summer. Painters including myself receive an influx of phone calls and work and are
unable to keep up. It's no excuse for not taking care of each call but most painters get burnt out! (I've been there myself) We will get booked out
two to three months and won't be able to find any extra help to keep up. Are schedule fills up and inevitably we all raise our prices because of
all the overtime needed to keep up. It's not worth the extra stress and wear on our bodies if we're not going to get paid well.
So in the fall and winter months it starts raining (especially in Oregon) which eliminates exterior painting all together which is half the work.
The phone generally slows down, the work gets thin. So you have all the painters that specialize in exteriors bidding on interior work and all the
painters that specialize in interior work bidding on interior work too. Twice the painters bidding on half the work!!! That's right painters need
the work more in the winter months causing prices to drop a little So "when is the best time to hire a paint contractor"? You guessed it
December, January, February and March! Get your interior and exteriors booked well in advance to save money and have your pick amongst
the top paint contractors in your area!
Blog post written by Kevin Maller
Owner of Maller Painting Co.
Kevin began painting houses with his father's company, C&K Painting, in 1996. His father taught him how to use a brush, roller, and caulk and clean a brush properly. He then worked for several other paint companies, where he learned how to spray oils, lacquers, and all water-based finishes. In 2012, after 15 years of experience, he decided to get licensed and start the Maller Painting Company. His team has focused on providing the best re-painting services to our residential clients in the Beaverton area.